Casa ciuffina, the b&b in the heart of Abruzzo
After having taken care of our family for years, Casa Ciuffina opens its doors and heart to the guests who will have the pleasure to sojourn.
The b&b in the heart of Abruzzo
Casa Ciuffina benefits from a breathtaking view of the Majella, Mount Cona and Bertona. It is situated in the residential area, close to the market, bakery, cafés, bank, ecc., yet at the same time it is in a private and quiet position. It is a modern building, provided with a wide outdoors area, for the moment only partly equipped. It has 4 bedrooms, two superior and two double, 2 bathrooms (available for exclusive usage too) with a bathtub/shower and all the linen necessary for the stay, the shower set composed of biological products. If you wish, it is also possible to benefit from a wide living room with a kitchen, an equipped area to eat outdoors and a washing-machine. The guest will be able to enjoy a network made out of bars, restaurants, an olive oil mill and other local realities. Casa Ciuffina offers an opportunity, Abruzzo thinks about the rest with its beauties, its history and its hospitality.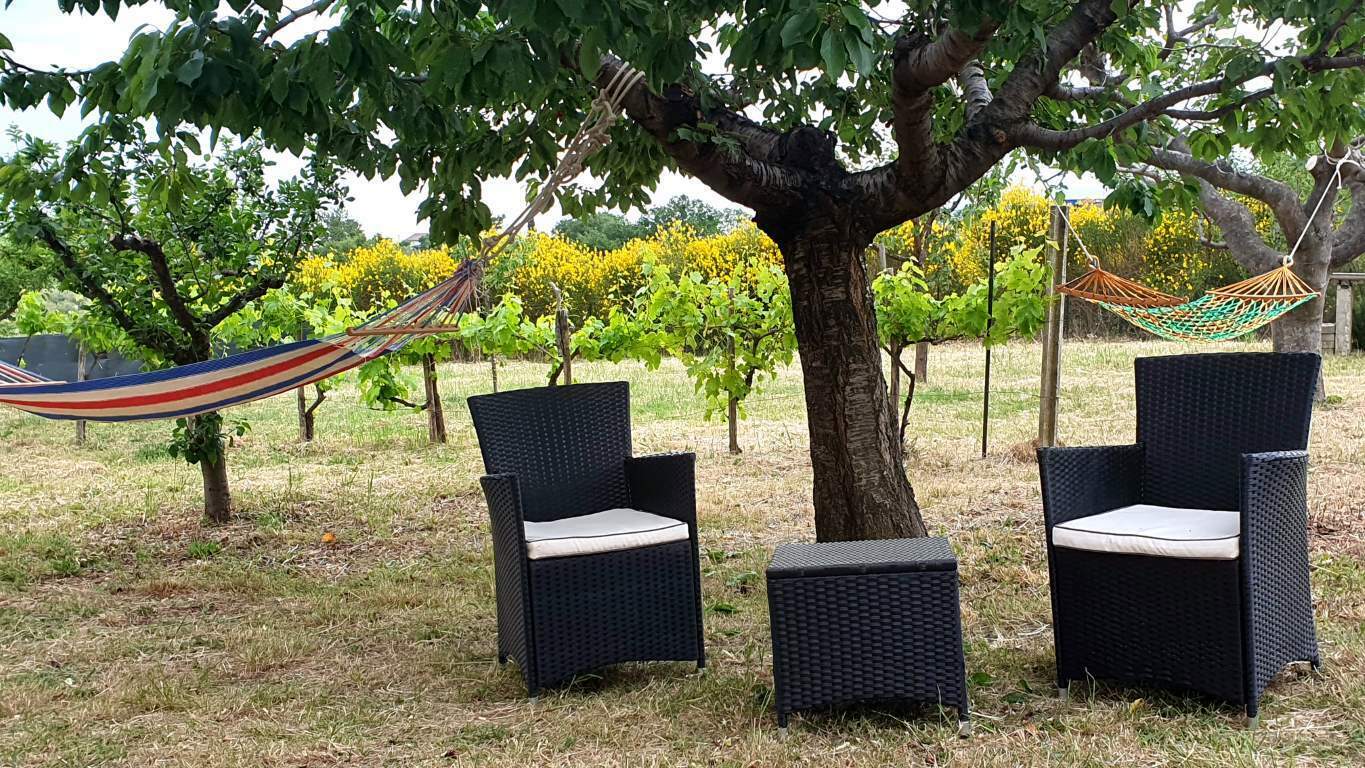 What are the prices? What is included in the price?
The prices of the bedrooms are between €45 and €60. Breakfast is included. To benefit from the kitchen and the washing-machine it is necessary to ask for a quote.
What are the terms of booking?
The payment has to be done when booking and we provide free cancellation until 7 days before the arrival date.
What is the check-in and check-out time?
Check-in and check-out time has to be agreed upon when booking.
Are cats and dogs welcome?
Casa Ciuffina welcomes with pleasure cats and dogs provided that they don't disturb the other guests and tamper with the facility. Hospitality is free. In short: we trust our guests' common sense.
Book a stay here
Among sites and landscapes where the soul can be told about a whole, unknown and pulsating, which is worth discovering.
Contact Us